Mat Newman
July 18 2012 08:42:35
A question I get asked frequently by Admins and Help Desk staff about Lotus Notes is how to view message headers in Lotus Notes email, you know - the information that gives all the details about the routing paths, times and delivery details for a message that originated from an internet address.
There are two ways to do this, the first is to browse through the document properties of a selected message. Choose the message in question, and the press
[Alt]+[Enter]
on your keyboard to bring up the document properties, where you can browse through the fields like RouteServers, PostedDate, etc.


Figure 1: A document properties window showing individual delivery fields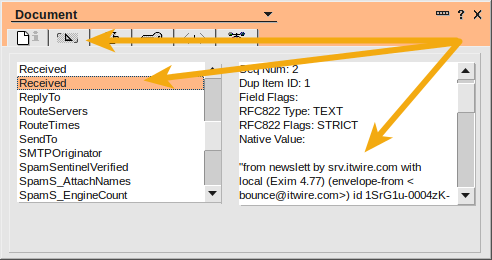 Lotus Notes Tip:
The Document Properties dialog can be used to display information about anything in Lotus Notes, not just an email message.
The second is even easier:
1. Open a message
2. From the
View
menu choose
Show
->
Page Source


Figure 2: The message header information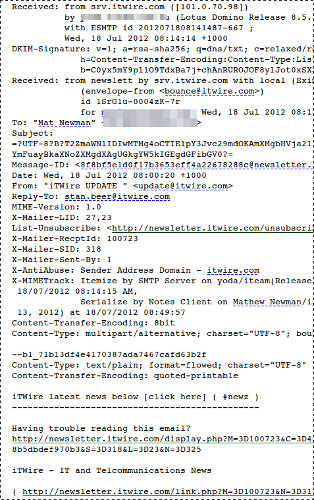 There it is, all the delivery information relating to a particular message, full screen with all the transfer and routing information included.
Viewing message headers in Lotus Notes. Easy.
Enjoy :-)