Mat Newman
May 17 2012 12:33:04
Just worked out how to get Facebook birthdays and events into my Lotus Notes calendar using an iCalendar feed ... here's how to do it:
1. Log into facebook, choose Events, then choose the drop-down and select birthdays: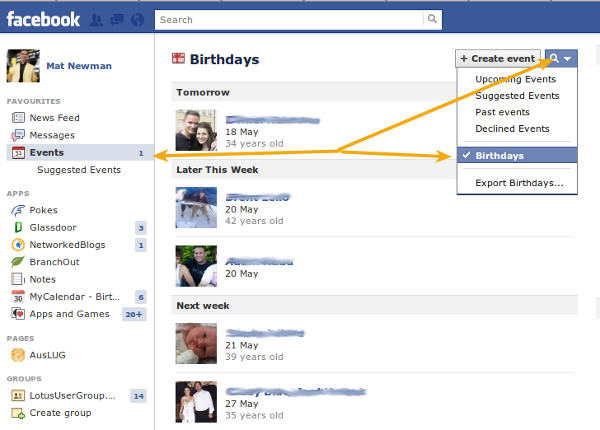 2. Go back to the drop-down and choose "Export Birthdays"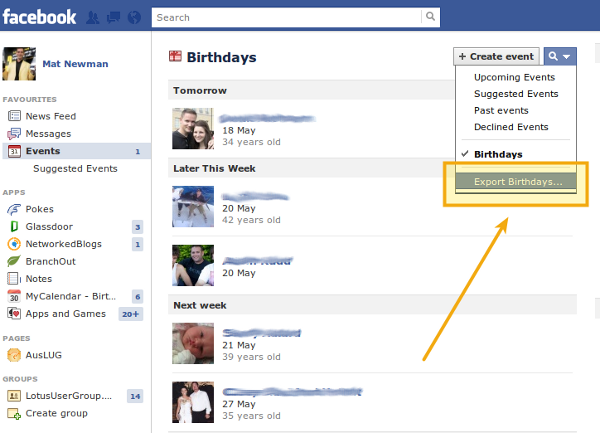 3. In the "Export Birthdays" dialog, highlight and copy the link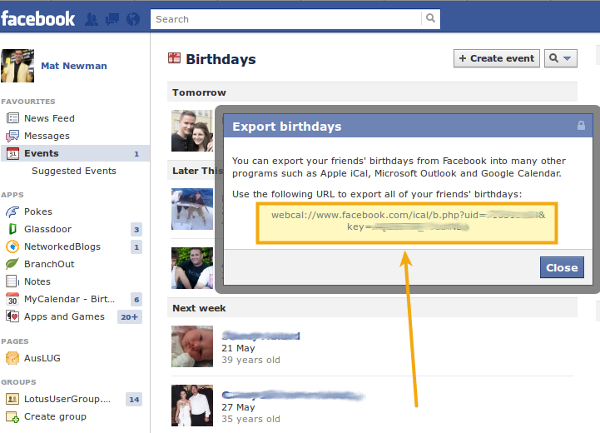 4. Back into Lotus Notes Calendar, choose the "Add Calendar" option and paste the link from step 3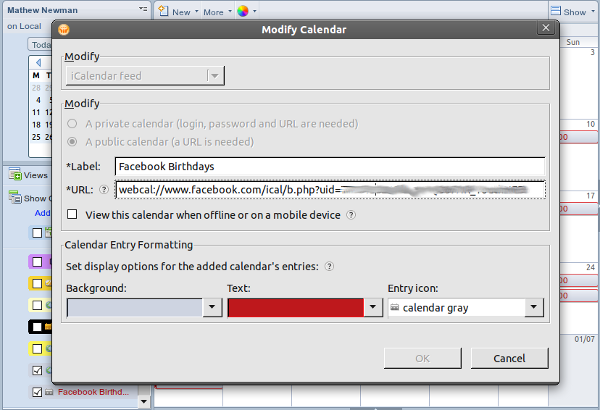 5. Facebook birthdays now in your Lotus Notes calendar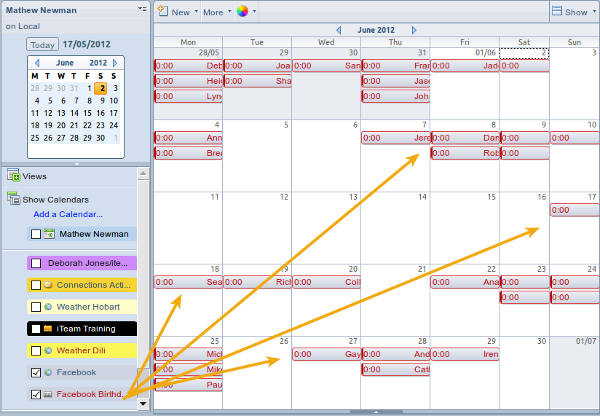 You can also add Facebook Events you have subscribed to using the same steps, just choose "Upcoming Events" at step 1.
Adding Facebook calendar entries to Lotus Notes ... easy! Enjoy :-)