Mat Newman
January 23 2014 00:13:33
Thanks to the outstanding work of
Giuseppe Grasso
, the TUTU IBMConnect Notes database now has an awesome XPages interface optimised for mobile access!

Figure 1: Welcome to the Mobile version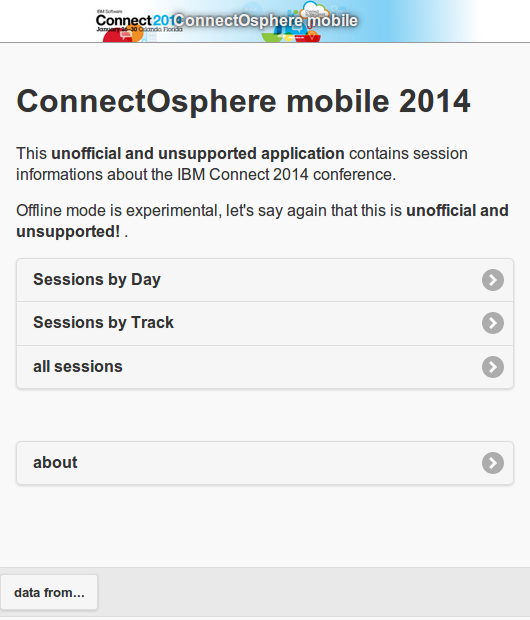 One of the features I really love about this app is the integration with a venue map to show you exactly WHERE that session you're looking for has gone to.

Figure 2: Where's that session?
It's a great app, and I'm sure will prove useful to you as you wander the halls of the Swan, Dolphin, Yacht and Beach over the next few days.
Access the app
HERE
:
http://www.dominopoint.it/dominopoint/mconnect14.nsf/main.xsp
See you in Orlando!
Enjoy!