Mat Newman
August 11 2015 18:43:45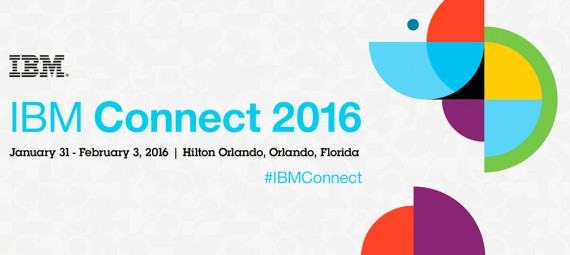 Every year in late January, for over 20 years, something amazing has happened in Orlando, Florida, USA. It's been the annual gathering of the Lotusphere, Connect, ConnectEd community coming together from all over the world to share their ideas, experiences, expertise and best practices. And yes, a
whole
lotta FUN!
Earlier today, calls for abstracts for IBM Connect 2016 opened, in summary:

IBM Connect 2016 Call for Speakers!

Tell us your story.
Are you ahead of your peers in reimagining how you work? Are you responding rapidly to customer needs in creative, meaningful ways? Are you spending less time behind the scenes and more time out front, leading your future? We want to hear about it.
Now is your chance to be a speaker at Connect 2016, the premier global conference for social business and the digital experience. Attendees will gain practical advice and strategic insights based on proven best practices.
We invite you to submit your proposal in one or more of the following topics:
Digital Experience
Email
Meetings and Chat
Social Collaboration
Social Content
You may have noticed the lack of "Tracks" at present. The content team is working hard to ensure that the sessions will be targeted, and grouped together according to the interests of the attendees. More to come soon!
In the meantime, there is a clear timeline this year and an earlier call for abstracts, which means that the agenda that so many find important in justifying their attendance will be available earlier than in previous years.

Timeline for submissions
Call for Speakers Closes: September 4, 2015
Speakers Notified: Mid-October 2015
Presentations Due: December 21, 2015
So go ahead, jump in, submit that idea,
HERE
and I'll see you in Orlando (albeit at a new venue) in just a few months time :-)