Mat Newman
June 12 2018 16:32:32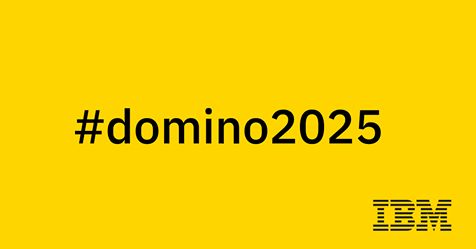 Today IBM
announced the next step in our journey: the IBM Domino V10 Portfolio Beta program
.
I am sure you are as excited about this announcement as I am.
The details for participating in the beta are below:
"
The beta program will be rolled out in two phases:
Beta 1: We will form an initial group of beta participants, based on the submissions received and then qualify and approve for beta program enrollment. Beta 1 will begin on June 25th, 2018.
What you can test in Beta 1:
Domino (Windows)
Notes client (Windows)
Notes, Designer & Admin clients (Windows)
This beta is English-only.
Beta 2: We will extend the initial group of Beta 1 participants as we get further along in the development cycle for Domino V10, by including additional participants at the Beta 2 stage. We expect the Beta 2 phase to begin the second half of July 2018. Submissions received up to July 15th, for those not included in the Beta 1 group, will be considered for inclusion in the Beta 2 phase.
What you can test in Beta 2:
Domino (Windows and Linux)
Notes client (Windows and Apple Mac)
Notes, Designer & Admin clients (Windows)
Verse on Premises (Windows and Linux)
DominoDB NPM package for Node.js
The goal of the IBM Domino V10 Portfolio Beta Program is for the community of beta participants to conduct honest, constructive and thoughtful review and testing of the Domino V10 beta software, which includes IBM Domino V10, IBM Notes V10, IBM Sametime V10 and IBM Verse On-Premises V10.
We're seeking people who meet the following criteria:
A business end user, administrator, or developer, who has prior knowledge of Domino, Notes, and Verse.
Those who bring diverse (role/industry/geography/company size) attributes to the beta team and, thus, ensure we get the right blend of input perspectives.
IBM is looking for participants to:
Share their use case for the beta in their company.
Engage in a dialog about Domino V10 and provide timely feedback.
Be constructive and professional in all written/spoken interaction with program members, IBM and HCL.
Attend the web conferences and meetings pertaining to the beta program.
Experience the beta in a non-production environment.
Be open to the idea of becoming a reference for IBM Domino V10.
Note: No travel is required.
To participate in the IBM Domino V10 Portfolio Beta simply fill-in and submit this
signup sheet
.
"
Looking forward to being part of this exciting next step in the #domino2025 journey!
Enjoy! :-D