Mat Newman
December 19 2012 00:51:31
IBM Notes 9 for Linux is included in the latest beta versions. To quickly get installed and up and running with the new version, I've created an install script that does most of the hard work for you.
The installation script will get all of the dependencies (even those missing from the current repositories) and then install the IBM Notes 9 standard client on Ubuntu. Note, this script will NOT remove an existing IBM Lotus Notes installation, which you should do FIRST, before running the script included in this blog (see note at the end of this post).


How to do a clean Install of IBM Notes 9 on Ubuntu:
1. Go to the public beta site here:
https://t.co/gYR4KLq5
and download the IBM Notes 9 installation file for Ubuntu ... (nb: you need to register!),
2. And ... you're back!
3. Extract the content of the .zip file to a Folder,
4. Right click the following file >>
installIBMNotes9
<< and save it to the same folder with the installation .deb files
5. Right click the installIBMNotes9 file, choose properties, then on the "Permissions" tab, choose "Allow executing file as a program",
6. Open a terminal,
7. CD to the folder containing the .debs and the install script (eg: cd ~/Downloads/IBMNotes9 ),
8. Execute the script with:
sudo ./installIBMNotes9
Start the NEW IBM Notes 9 client by clicking on the BLUE Notes icon, then enter "1" to accept the licence agreement, then configure Notes as you would on any other computer.
Voila!

Figure 1, The NEW IBM Notes 9 client running on Ubuntu 12.10: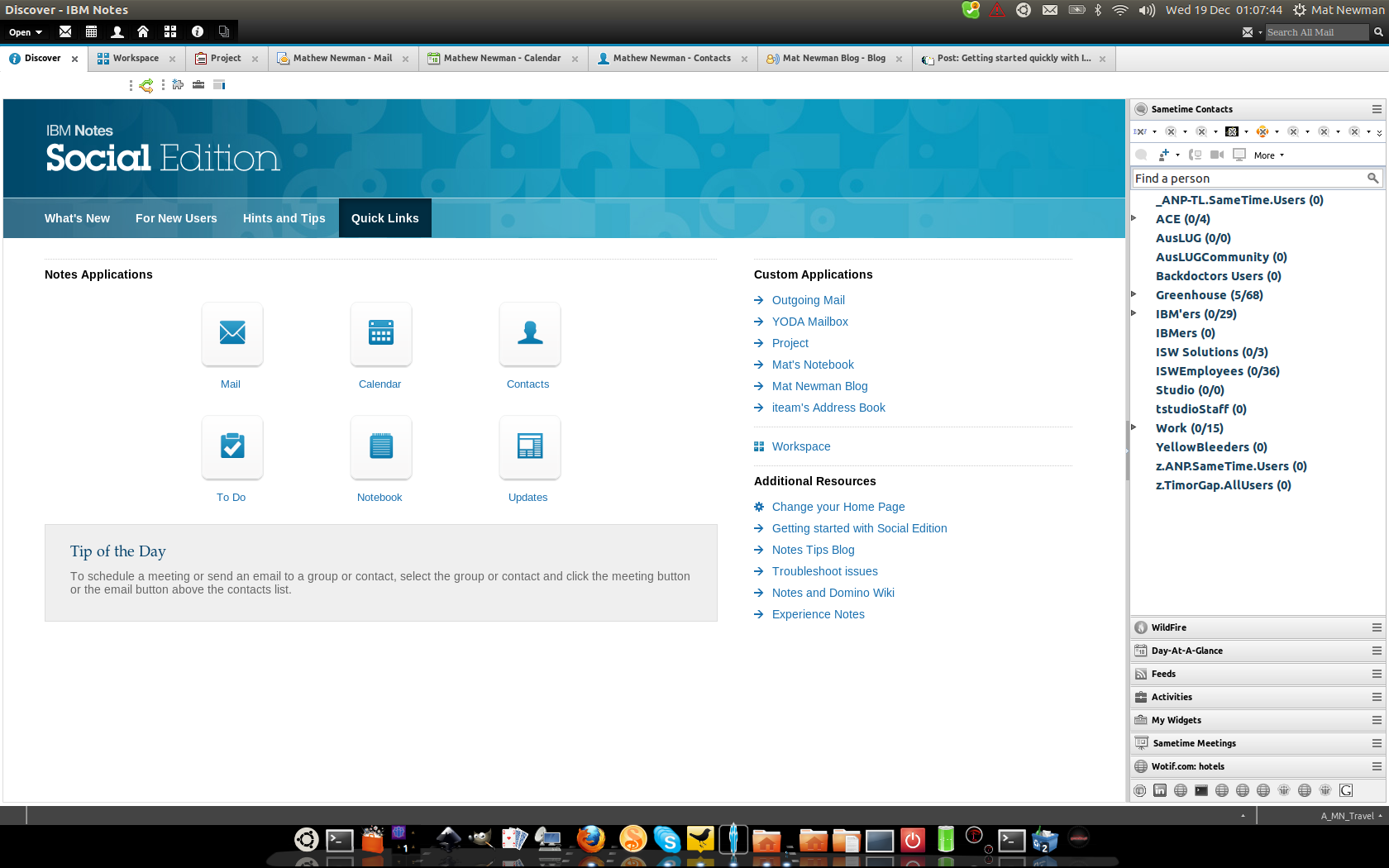 Normal caveats: YMMV, Use at your own risk, No Liability, etc, etc.
If you have a RECENT version of IBM Lotus Notes installed on your machine, use the following script, which will do the uninstall first, then run the installation:
UninstallLotusNotes_installIBMNotes9
to run this file, replace steps 4,5 and 8 above with: UninstallLotusNotes_installIBMNotes9
Enjoy! :-)