Mat Newman
August 25 2018 20:35:05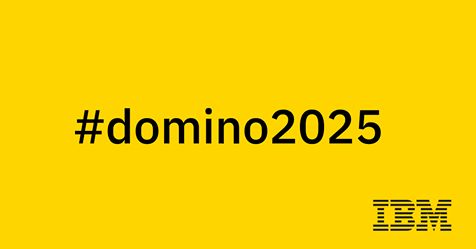 Big news on the Domino V10 enablement front folks, the new Domino V10 Sales Advisor badge is now available on Acclaim
You can find the exam
HERE
https://www.onlineexambuilder.com/ibm-notes-domino-10-sales-advisor-v1/exam-240603
"
Welcome to the IBM Notes & Domino V10 Sales Advisor exam. This exam is intended to test your understanding of the features and functions of Notes & Domino 10 as well as your understanding of the future direction of the products.
Recommended preparation materials for this exam can be found in the IBM Collaboration Solutions Global Business Partner community #domino2025 page. If you do not have access to this page please consult your Business Partner Representative. IBMers should have access to this page already.
The passing score for this exam is 75%.
There is a time limit of 30 minutes for this exam.
You can take this exam a maximum of 5 times
Many questions have multiple answers, so choose carefully. Have you selected all CORRECT answers?
If you pass this exam you will be awarded the IBM Notes & Domino V10 Sales Advisor v1 badge to recognise your skills.
If you pass the exam we will automatically issue the IBM Notes & Domino V10 Sales Advisor v1 badge within 48 hours of your successful result.
"
Kudos to ALAN HAMILTON​ and the team for putting this together and beta testing before the release.
And the details on the Badge
HERE
:
https://www.youracclaim.com/badges/b26c9ab7-ed88-4e9a-aad8-11dc2d23bc47
IBM Notes & Domino 10 Sales Advisor v1
This badge earner has shown a detailed understanding of IBM Domino 10 and the #domino2025 roadmap and has successfully demonstrated, through taking an online exam, how customers can benefit from the advances in Domino 10. They will have achieved a passing score of 75% or higher in the online exam.
Skills: IBM Notes & Domino v10 roadmap and strategy
HUGE TIP: Everything you need to pass the exam has been communicated through our roadmap sessions at events like Engage, DNUG, Collabsphere, etc. Brush up on all the announcements and you'll have all the information you need to know to pass the exam!
Social media is already going nuts with people all over the world sharing their excitement about passing the test and earning their badge!
It's time for you to join them!