Mat Newman
September 15 2020 16:40:35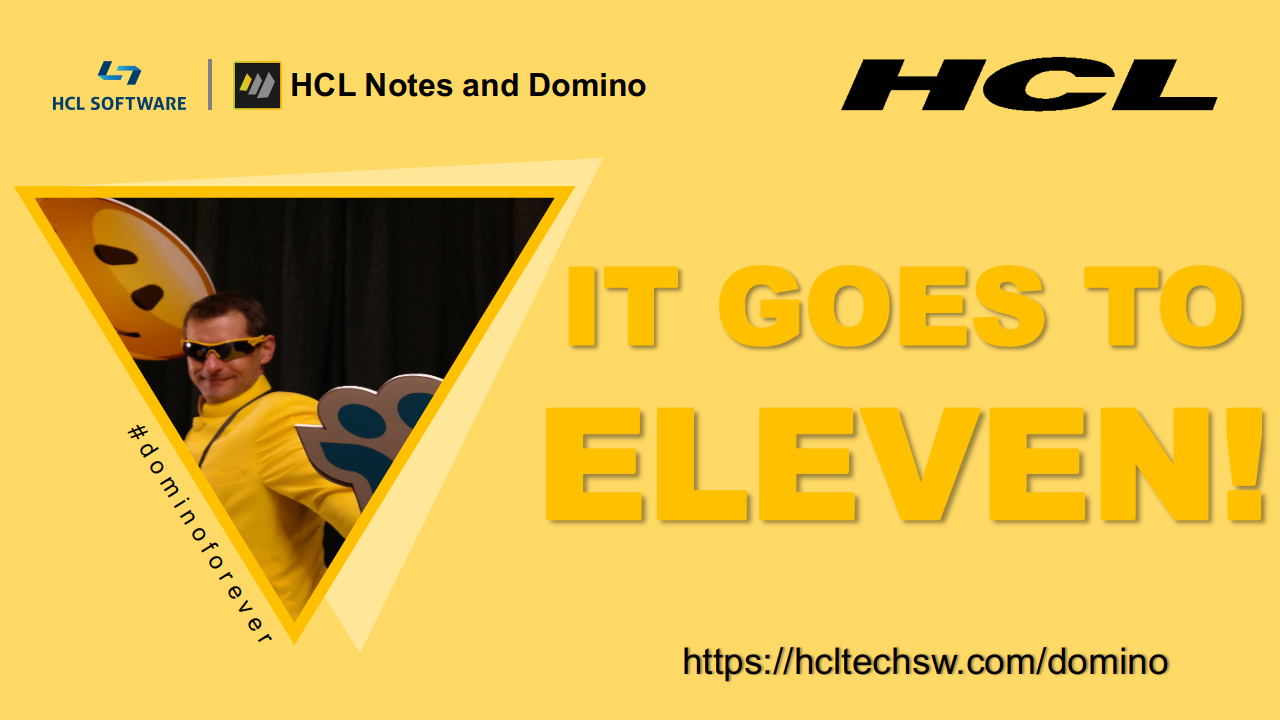 For over 30 years, Lotus Notes has been powering business critical applications and enterprise collaboration in organisations all over the globe. From the Fortune 500 to the smallest of Small Businesses, Lotus Notes and Domino is tried, true, secure, and fautlessly reliable.
Maybe a little too reliable.
And that's the biggest problem with - what is now - HCL Notes and Domino.
This Stuff Just Works!
Domino isn't that squeaky wheel in your IT infrastructure. It doesn't fall over at the drop of a hat. it requires very little attention from your system administrators (if you even HAVE an IT person dedicated to Domino!), and if it does require a patch or upgrade to be installed; it is as simple as shutting it down, running an installer, and restarting the server. Usually that process is completed in less than 10 minutes. Because Domino just sits quietly in the corner it often doesn't receive the attention or recognition that it deserves.
Frequently I come across customers who get in contact with us with a query about Notes and Domino, and I am never surprised to hear that they are running an older version of the software. You have seen me post here and on social media about customers who have reinstated their licenses to get onto the latest version, where they are currently running versions as old as Release 5!
Over the years I have worked with literally thousands of customers around the world doing what I do best: Solving Problems, and making Happy Customers. Often this has involved simple things like recommending a minor configuration change, implementing a new feature in the software, or building an application that solves a business issue. Consistently, the most recurring situation I encounter when dealing with customers is that they are running an older version of our software, they have an issue or requirement, and that situation can be remedied with the most simple of solutions.


UPGRADE!
Enter:
HCL Domino Project Eleven
Project Eleven is based on a very simple premise: If you are running a supported Operating System, and you have active Software Subscription and Support, HCL Software is providing full support for an upgrade of ANY previous release of Domino
DIRECTLY
to Version 11.01.
It doesn't matter if you are running 8, 9, or something even older. Hassle free. Simple. Easy upgrade. Direct to Version 11.01. No longer is there a complicated requirement to step through multiple sequential versions to get to the latest release.
In order to assist you through this process, HCL Software has enabled the HCL Technical Advisor Team and our Business Partner network with the knowledge and skills to help guide you through this process. We have also created a
mini-site where you can access Webinars, Workshops, and technical resources
to help in this process.
To make this process as simple as possible we are only stipulating two requirements:
1. That your server is running a currently supported Operating System, and
2. That you are actively licensed with Subscription and Support.
If you do not currently have an active Software Subscription, feel free to reach out to me and I will put you in contact with one of our local HCL Digital Solutions Product Specialists or Business Partner to help you out. We would love to discuss how the recent upgrades to Domino have dramatically enhanced capabilities and functionality, and how those improvements can help you reduce your Total Cost of Ownership and increase your Return On Investment. Our Technical Advisors will help you understand and plan for the upgrade - obligation free - even before you make any decision to reinstate your licences.
Project Eleven is just another way that HCL Software are reinventing and reinvigorating our software portfolio, and changing the way we engage with our Customers and Partners.
Remember to visit the
Project Eleven mini-site
if you are looking for more details.
Enjoy!