Mat Newman
October 13 2011 10:02:16
The good news: in Lotus Notes 8.5.3 the performance of Categorised views has VASTLY improved!
One of the features I LOVE about Lotus Notes is the "Personal Journal"/Notebook database. It it the place where I store EVERYTHING I need to remember. From passwords to user guides for devices to favourite recipes to handy hint's and tips, everything that I find useful ends up here. If you've every seen the Australian movie "The Castle" you will appreciate the phrase I use often in this office: "That's goin' straight to my Journal".
The Notebook database has the ability to Tag entries with "Categories" - a feature that has been around in Lotus Notes forever - which is a great way to add meta-data to any record in any database (including your Mail database) to enable you to quickly classify and search on that information later.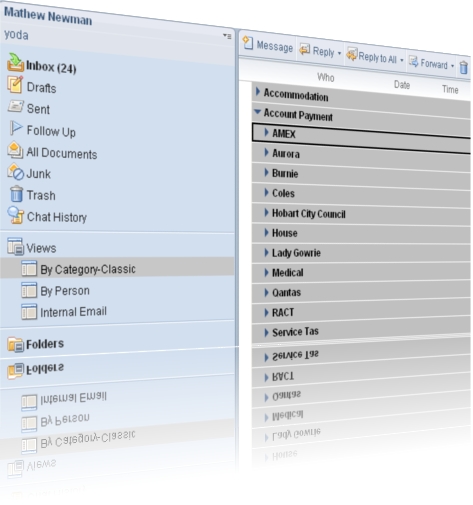 The problem with Notes 8.5.* up until now has been the performance of views in the Java overlaid applications, which include Mail, Calendar, To-Do, Contacts and Notebook, Blog's, etc. Categorised views have been just a little sluggish when compared to the non-java version. You can compare performance by holding down Ctrl+Alt while opening a Notes database to launch it in "Classic" mode, where you will see what I mean by the difference in speeds between the java and non-java variants of categorised views.
Thanks to the team involved in optimising this aspect of Lotus Notes in 8.5.3 standard - I really appreciate it!
If you too use Categorised views in your PIM apps frequently, it's another reason you MUST upgrade to 8.5.3