Mat Newman
November 23 2017 19:57:38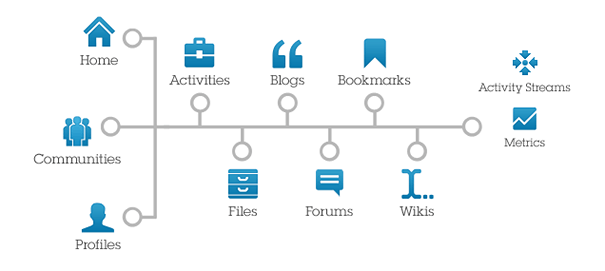 The next update for IBM Connections Cloud is imminent, here are some of the major highlights:


New card-based homepage: Orient Me
Orient Me is the redesigned home page that brings relevant updates front and center. IBM Connections Cloud Orient Me provides new home page capabilities that apply advanced analytics to deliver updates from people and communities important to you. Pin people and communities to the top for instant access to their updates. Updates are prioritized on cards; multiple updates from a single source are stacked for your convenience, so you can flip through them. Act on content without leaving the home page.


Connections Engagement Center on Cloud
IBM Connections Engagement Center on Cloud is a single, accessible hub for organizational news and content within Connections Cloud, enabling you to create and manage web content efficiently. People get engaged with finding, creating, owning, and promoting content to improve intranet communication. All content can be found in one place. Communication and collaboration are on the same page or one click away. Connections Engagement Center makes it simple and easy for users to create content; there's no need for multiple systems to create and publish content.


Customize the user interface
Easily customize the Connections Cloud user interface with the new IBM Connections Customizer, a proxy service that enables you to modify the user experience. Business partners can leverage this tool to help their customers get more out of Connections, or use it to expand the value of their integrated solutions.


New home page extensions for Connections Cloud
New extensions are available to customize the Orient Me page and Important to Me bar in Connections Cloud.


Search for accented names in SmartCloud Notes and Verse
Let's face it, not everyone is an expert in typing accented characters. When searching for a name that has an accented string, such as "marché", users can search on non-accented search string like "marche" to locate the user. Even if you type in the wrong accented character, IBM SmartCloud Notes and IBM Verse will still be able to locate the user's name.
You can find all of the new capabilities coming in the next update
HERE
Cant wait for these enhancements!